Amsterdam, December 3, 2021
A few days ago I returned from my 18th trip to Uganda.
During my stay there I did an interview with Uganda Radio Network (URN).
They are a national press agency with a large reach. Their news is used by local newspapers, online media en more than 100 local radio stations. The radio is a powerful medium in rural Uganda.
To my dismay, URN first published an incorrect version of their article with a number of factual inaccuracies, creating a wrong image of the circumstances surrounding Sophia's puzzling disappearance.
Thankfully it was corrected the next morning, but the fear is that a number of their affiliates did use that incorrect version.
Media attention can be very helpful but the story needs to be told as it is.
This remains a point of concern.
The weekly 'The Independent' placed their own, and accurate, version on their website:
https://www.independent.co.ug/dutch-mother-wont-give-up-search-for-missing-daughter/
URN has not yet been able to provide a working link to their article.
Besides meetings with the Directorate of Public Prosecution and the police, I also had a meeting with First Lady Janet Museveni. Accompanied by the Dutch Ambassador, Karin Boven, I spoke with her for about an hour. The First Lady, mother of three daughters, was familiar with Sophia's story. Her husband had spoken with her about it and she reads the papers.
It was a good meeting, the First Lady was clearly touched by the story I told her. She promised to see how she can help.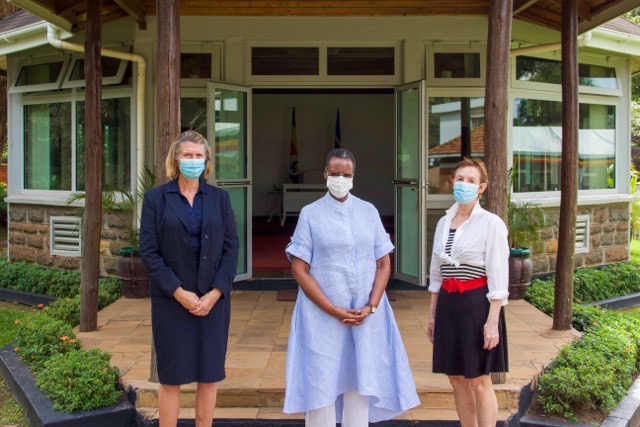 Dutch Ambassador Karin Boven, First Lady Janet Museveni, Marije Slijkerman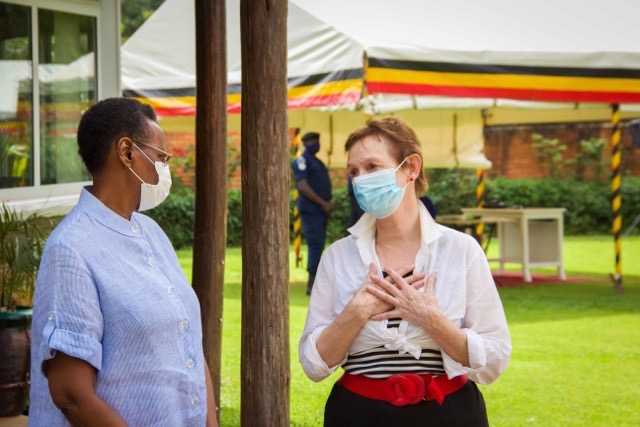 This month is an extra difficult period of the year, as far as 'extra difficult' is possible but the title of the Independent article remains valid: we cannot, may not and will not give up on Sophia.
Marije Slijkerman
Gerard, Max en Jan Koetsier